Nestled along the upper reaches of the Waitemata Harbour in Paremoremo lies Sanders Reserve. It's a fantastic 41 acre multi-use recreation area that caters for horse riders, mountain bikers, and dog walkers with a dedicated fenced off-leash area in the south-eastern section.
The dedicated off-leash area is of a good size the offers plenty of grassy rolling hills for your pup to run around on and a good gravel path around the perimeter making it very accessible.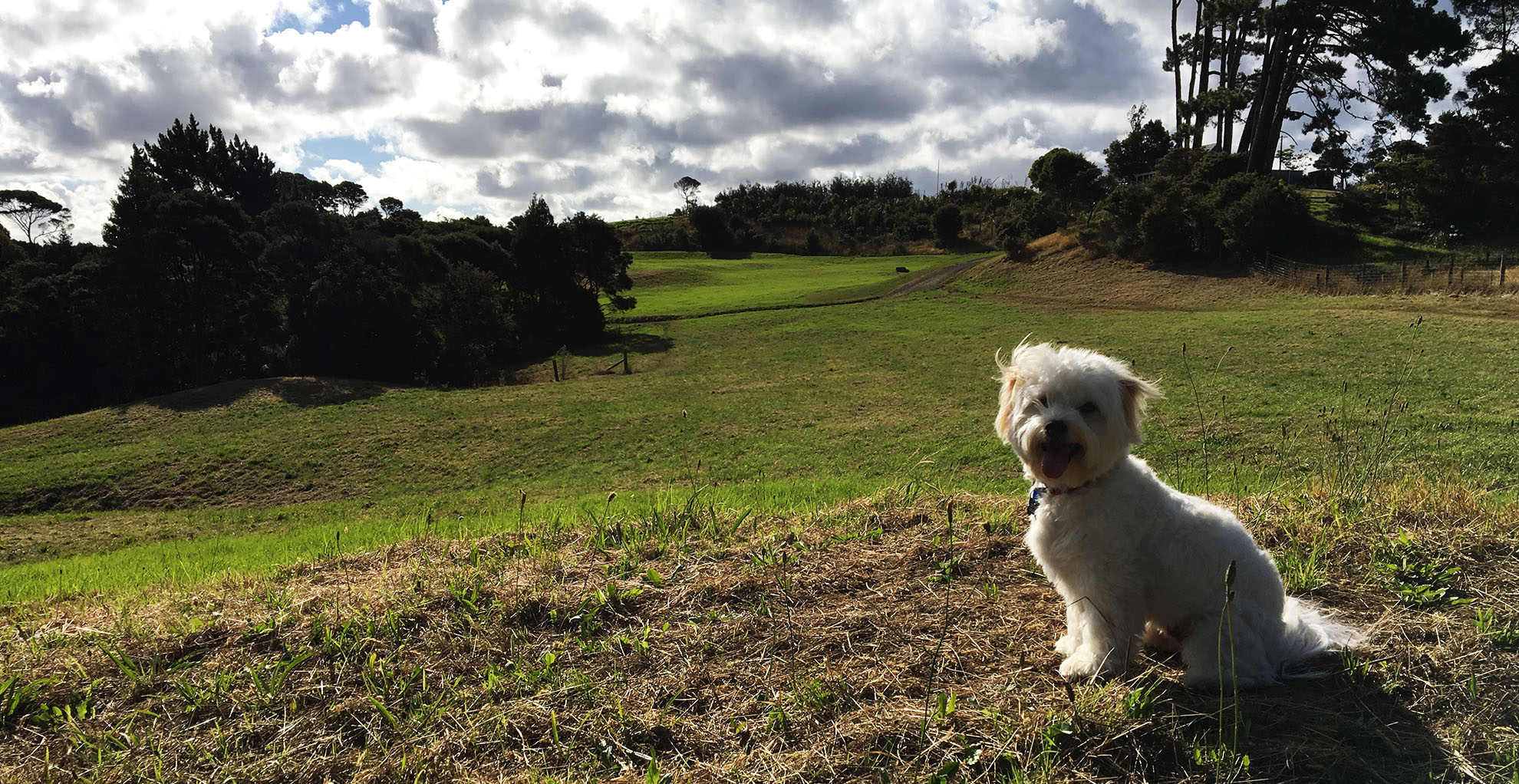 There aren't any bins or doggy bags so make sure you come prepared! We've found that since the space is so big there's not really a defined area that dogs socialise at so it's great for that independent pup.
However the other facilities are top-notch, there's a high quality public facility with plenty of seating and a playground overlooking the landscape out towards the Waitemata. Although it's an on leash area up top, it's a fantastic place to have a picnic and relax after your dog walk.
Location: End of Sanders Road, Paremoremo
Snowy's Rating: ⭐⭐⭐½

This park is a gem hidden up north that isn't too popular with other doggies, although there's a lack of bins it's still a great space for your pup to run about in. It's quite a drive from central Auckland but is suitable for a weekend adventure - just pack lunch and enjoy the views.
✔️ Rolling hills for good variety in running about
✔️ Fenced location
✔️ Family friendly

3.5⁄5: Good terrain, but bit of a drive out!
While we do our upmost to ensure all information is correct. Council policy does change and you should always check the council website for the latest guidelines.
This is a multi-part series where we review Snowy's favourite dog walks in Auckland. View all the posts in the series here
Does your dog deserve a personal shopper? Take a look at Bark Bag, we send out dog treats tailored to your dog's preference profile.
GET STARTED